We're looking back at some of our favorite moments from the Modernism Week Featured Home: Sunburst Palms ☀️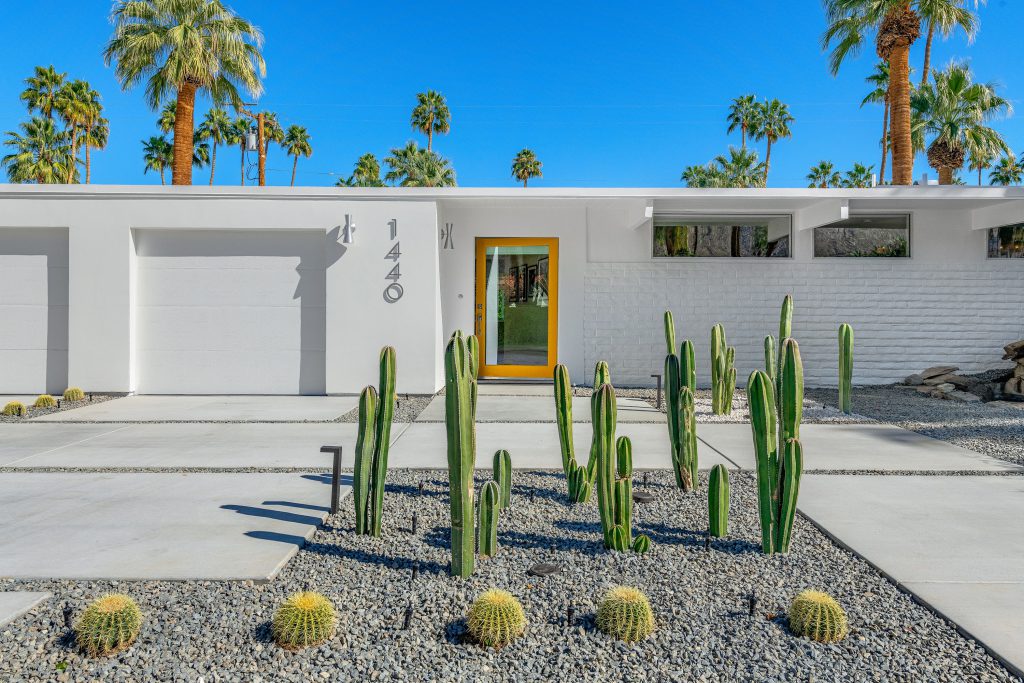 This year, we donned booties on our feet and masks on our faces to explore the Modernism Week Featured Home: Sunburst Palms – a bright, cheery home designed by H3K Design in Palm Springs' historic Deepwell neighborhood.
Originally designed in 1956 by Lawrence Lapham and built for Academy Award Winner Edward "Bud" Furer, designers Kevin Kemper and Howard Hawkes remodeled this midcentury house with exceptional attention to detail.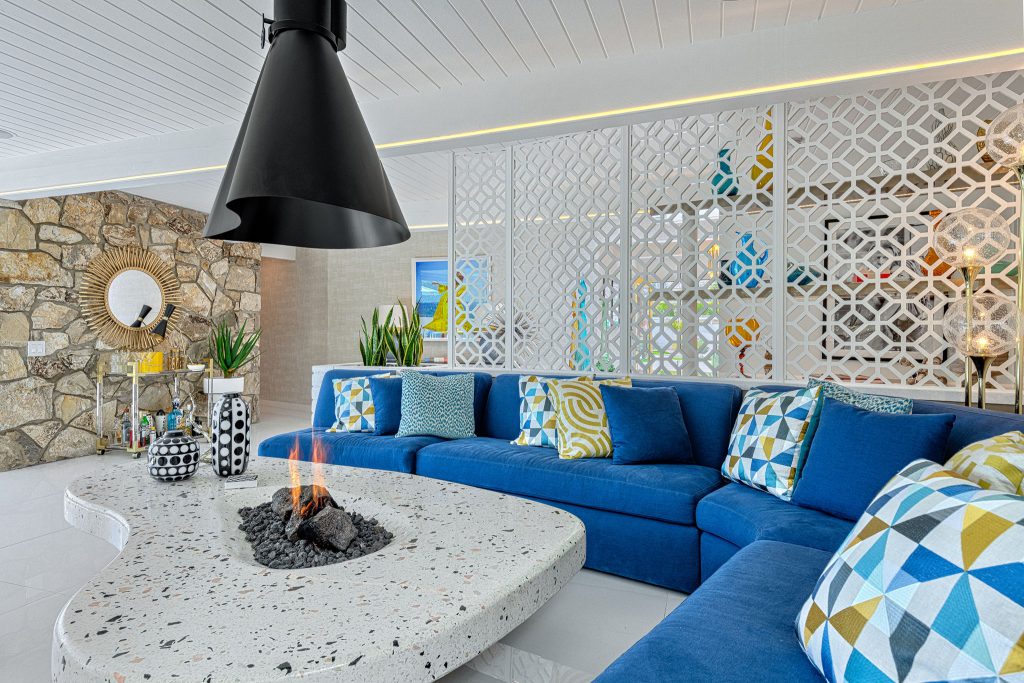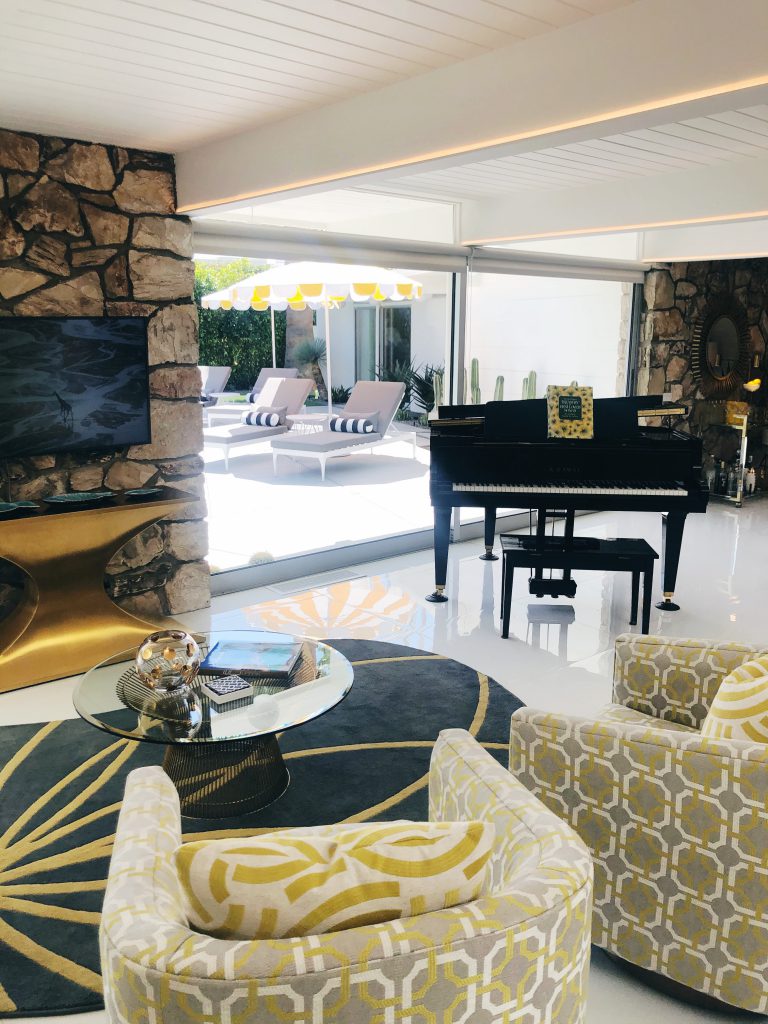 H3K Design's use of bright colors and printed wall paper expands throughout the house. Each room explores different shapes and angles highlighting the expansive space of the property. Glass lined walls and bright white laminated floors sweep through the living and dining room. Large floor to ceiling windows bring the outside in with expansive views of the pool and palm trees.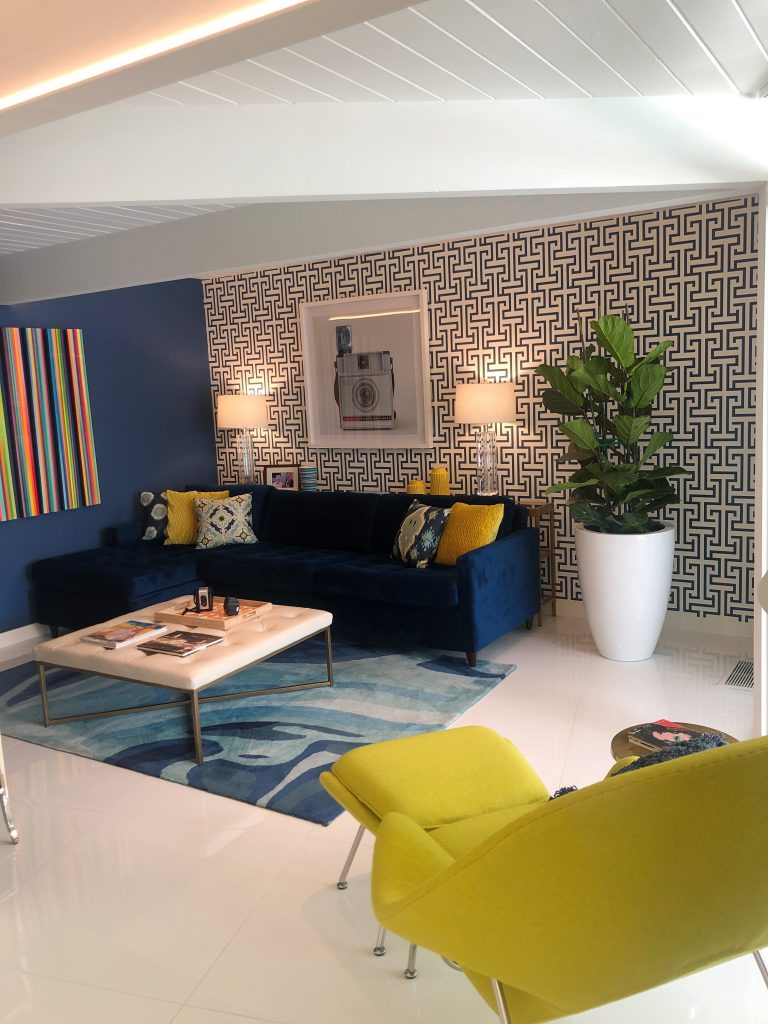 Each of the four bedrooms have their own en-suite bathrooms, one of which is used as a poolside media room. This customized home also features a kidney shaped pool with the original rock waterfall and ample space for outdoor entertaining.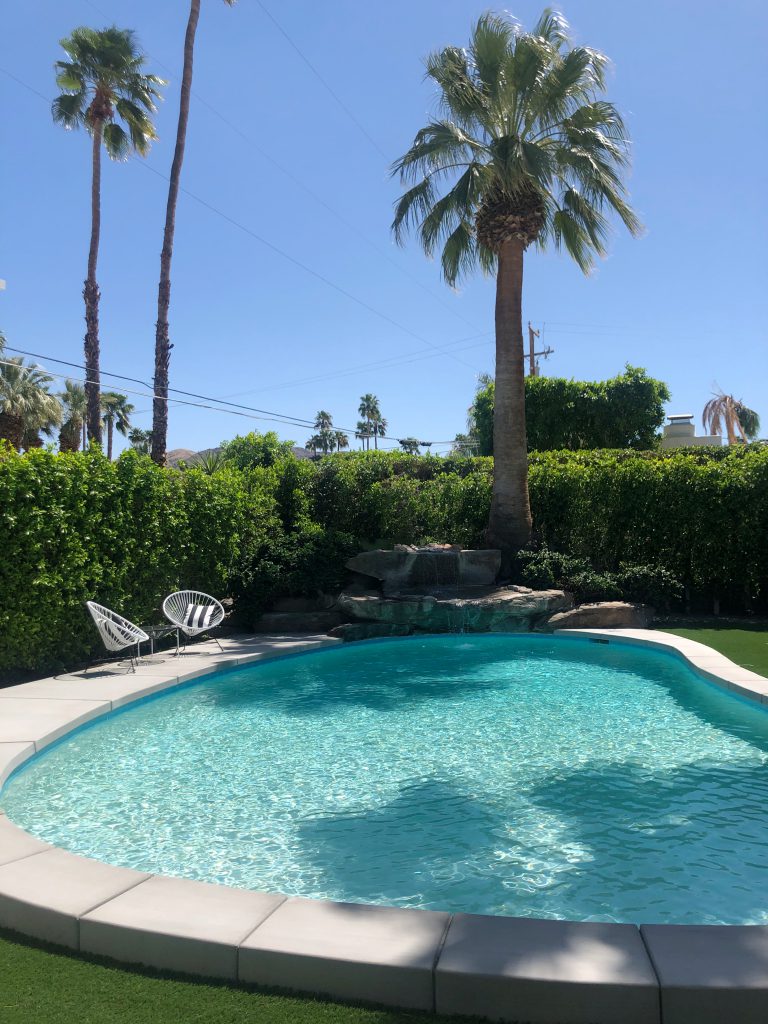 Another custom feature includes a built-in kidney shaped terrazzo coffee table with center fire pit in the living room. Adjacent to the living room is a bright vintage goldenrod yellow St. Charles kitchen from the original 1970s renovation by the previous homeowners.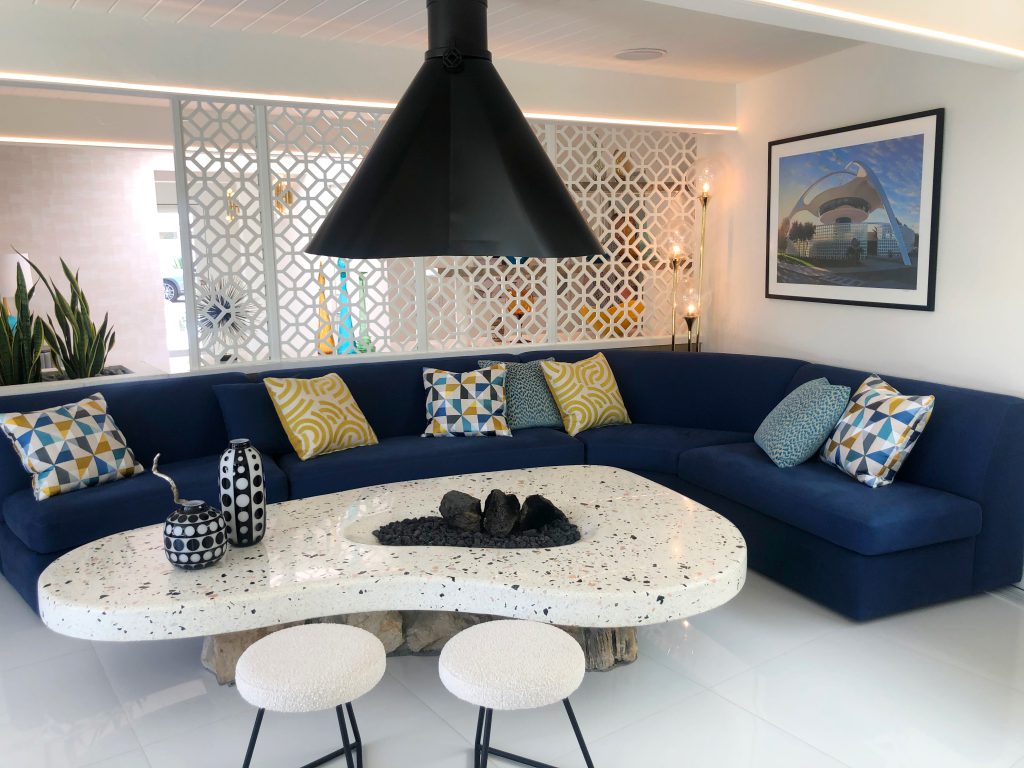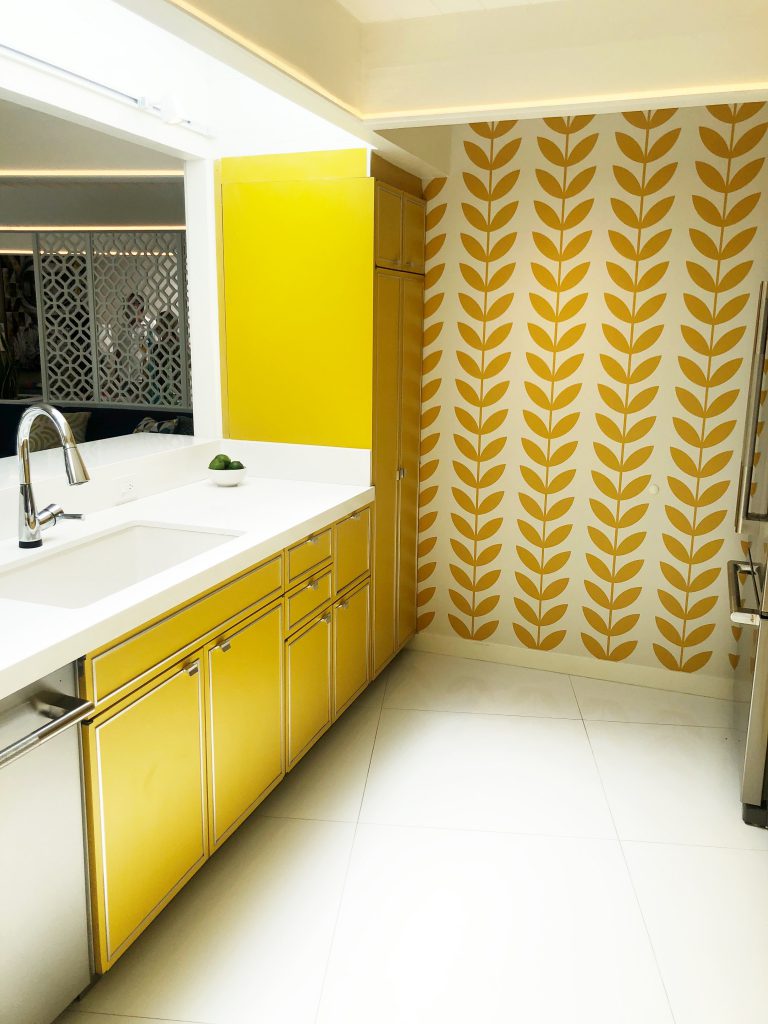 ---
Photos courtesy of Modernism Week, except where noted.