Places can fill up quickly in Palm Springs, which is why we've compiled this handy list of hotels and rentals to accommodate every style, budget, and location during your visit. Don't wait until it's too late – make your reservations now!
Hotels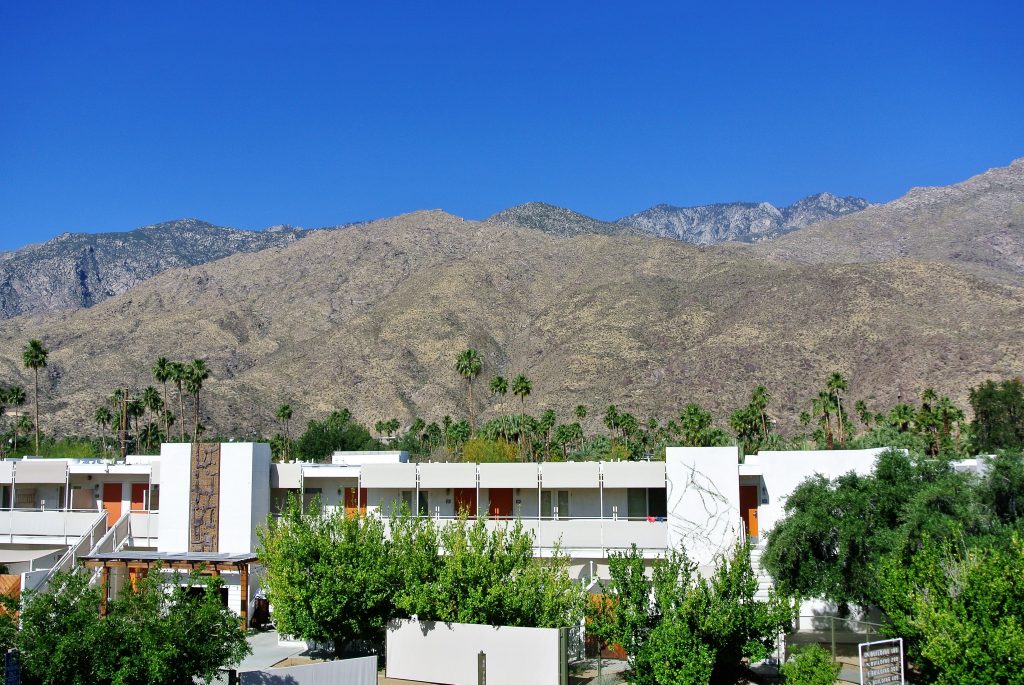 Ace Hotel & Swim Club
Ace Hotel & Swim Club was originally built in the mid-60s as a desert modern extension of a popular hotel chain at that time. Ace brought new life to the space while lovingly preserving its roots. We've always been inspired equally by its unchanging environmental surroundings and the ebb and flow of design and creative movements. Click here to book a room.
Avalon Hotel & Bungalows
A jewel box nestled in the heart of downtown Palm Springs, the historic Avalon Hotel Palm Springs rests at the foot of the rugged San Jacinto Mountains on four acres of fragrant, beautifully manicured gardens. This old-world hideaway is definitely worth a visit. Click here to book a room.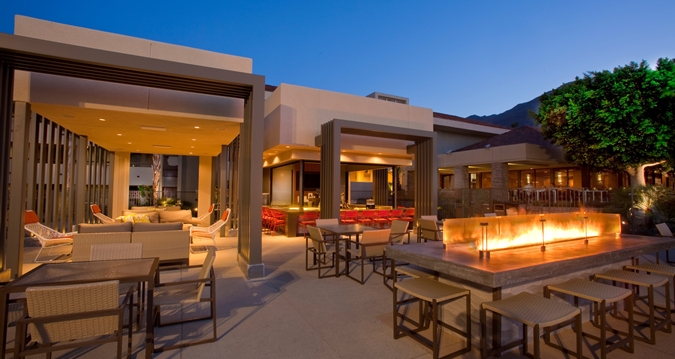 Hilton Palm Springs
Centrally located in downtown Palm Springs, the Hilton is family-friendly, pet-friendly and with a full-service spa and three dining options, you'll barely have a reason to leave! Except, you know, all the Modernism Week fun. Click here to book at a special Modernism Week rate.
The Hideaway
Looking for an authentic mid-century getaway? Find it at the Hideaway. Located in the Historic Tennis Club Neighborhood, this 1947 mid-century modern hotel was originally designed by Herbert W. Burns. Enjoy poolside rooms, mountain views, and more. Click here to book a room.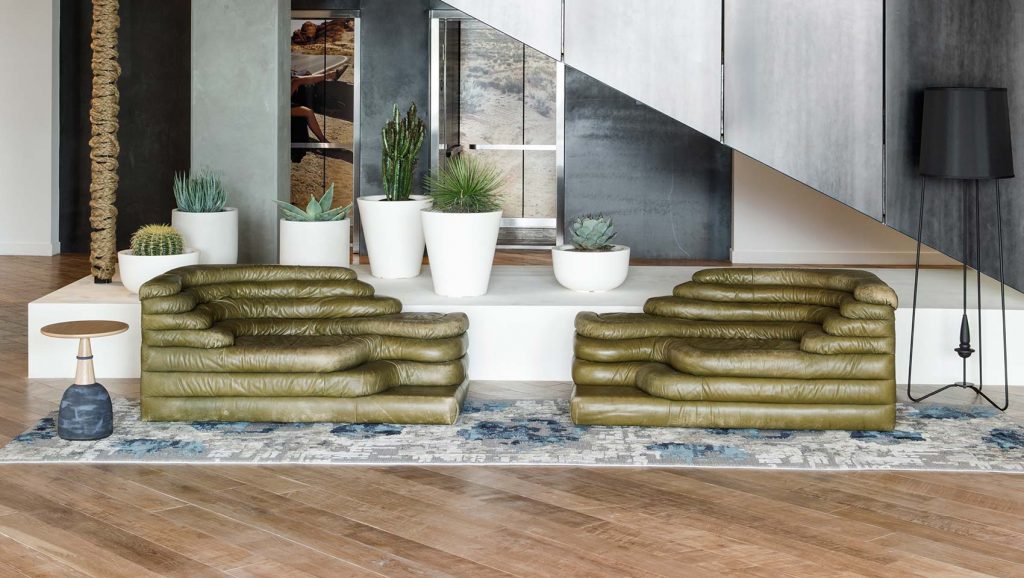 Kimpton Rowan Palm Springs
An ethereal desert beauty permeates every experience at Kimpton Rowan Palm Springs Hotel, where urban enchantments meet epic scenery. Relax after Modernism Week events with stunning rooftop views of the adjacent San Jacinto Mountains, or walk over to downtown Palm Springs to enjoy a vibrant art, dining and boutique shopping scene. Click here to book a room.
The Monkey Tree Hotel
Newly restored, this classic midcentury boutique hotel has just 16 rooms facing an expansive private courtyard featuring a heated pool and the area's first Scandinavian Spa with sauna, whirl-pool, and cold plunge. A delicious house-made breakfast is included. Click here to book a room.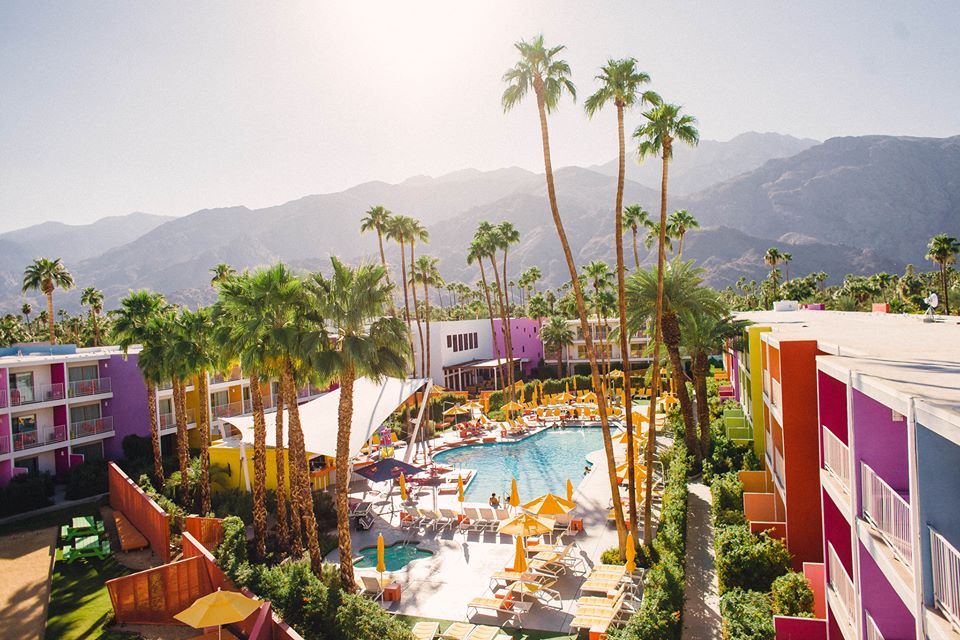 The Saguaro Palm Springs
It's hard to miss the rainbow-hued exterior of The Saguaro, but it's what's inside that counts – a pool bar, daily yoga, good eats & drinks from El Jefe, and more. Grab a swan-shaped pool float and dive in! Click here to book a room.
Two Bunch Palms
Sheltered by ancient palms and tamarisk trees, the newly reimagined Two Bunch Palms is thoughtfully situated within a lush oasis amidst 72 acres of desert landscape, just minutes from Palm Springs. Two Bunch Palms is famed for its lithium-rich geothermal hot springs, stunning outdoor spaces, newly re-designed guest rooms and suites, a variety of holistic spa therapies and enrichment programs, as well as sustainable-locally sourced California-inspired foods. Click here to book a room at a special Modernism Week rate.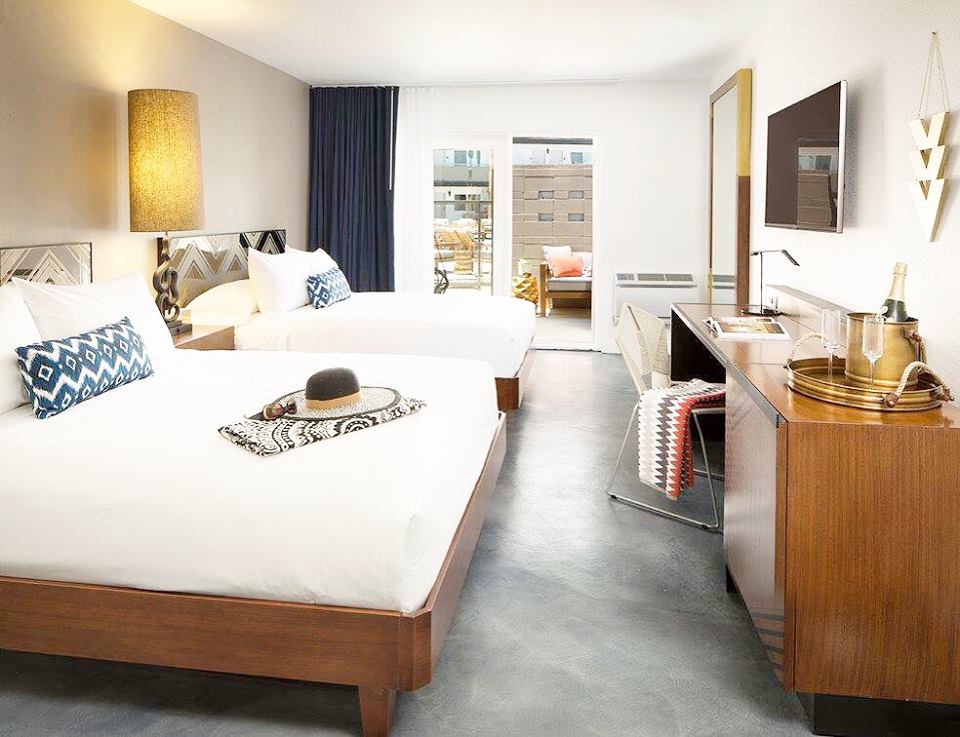 V Palm Springs
At this restored midcentury boutique hotel, you'll find custom beds, bespoke vanities and the creative cuisine of ELIXIR. Step out on your private balcony and enjoy a relaxing swing while contemplating the view. Click here to book a room.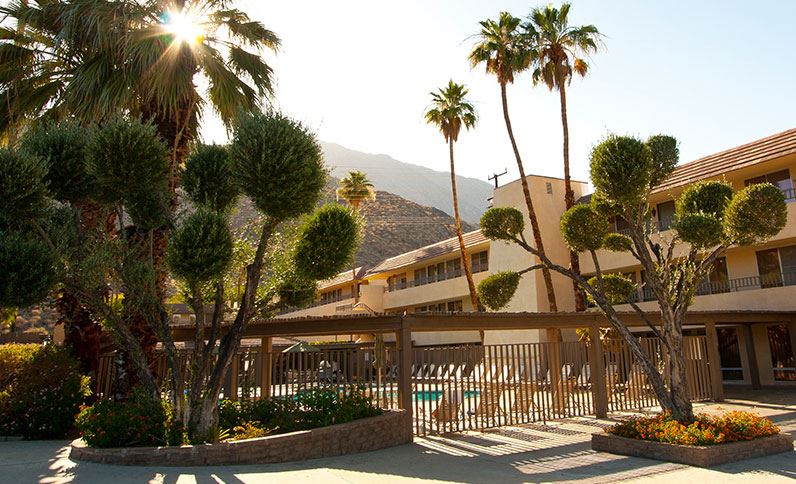 Vagabond Inn Palm Springs
Stay close to the Fall Preview action at Vagabond Inn, located just a mile away from downtown Palm Springs. A daily complimentary continental breakfast, free parking and Wi-Fi, a heated swimming pool, and spa ensure a comfortable stay for a great price! Click here to book a room at a special rate.
Vacation Rentals
Acme House Co.
With locations in famous and historic neighborhoods across town, Acme's homes are beautifully furnished, fully equipped with modern amenities, and definitely Instagram-worthy (the Palm Grove Estate is giving us major house envy!). Book a room for $100 off using the code: PSMOD.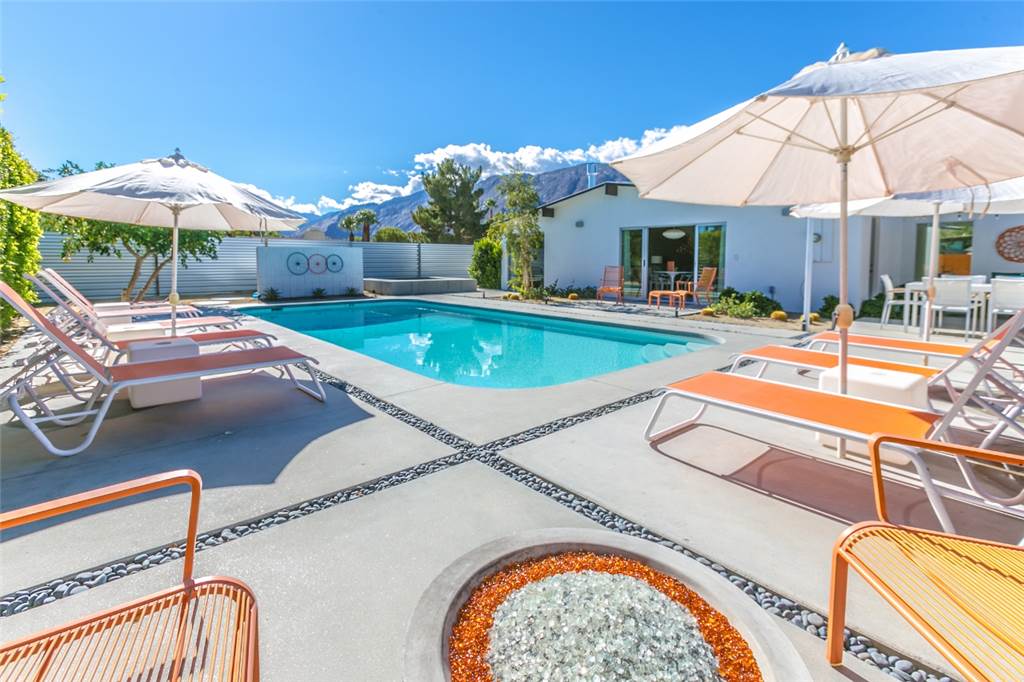 OranjPalm
An Alexander on the Rocks, anyone? Make your home away from home a memorable one and stay in one of the stunning residences offered by OranjPalm. From one-bedroom condos to six-bedroom pool homes, there's something for everyone. Click here to book a home.